Sri Rang Mahal Granites is the operational cure for the Indian granite industry, purely owing to its dominance in the red granite sector. In a country like India, where sand and stone almost resonate culture, there are only a few forms of granite, which are recognized nationwide. Lakha Red granite speaks volumes in terms of sophistication and finesse, which has translated into an exceptional demand within the granite industry.
A PRODUCTION LINE WITHIN THE MOUNTAINS
---
Our products range from slabs of customizable sizes to ready-made blocks of mosaic flooring which are used aplenty in national heritage locations. The products are polished, or flamed to suit the interest of our customers. Over and above the customized merchandise, our most popular product is the 18 and 20 mm thick polished Lakha Red granite slabs. Thicknesses of 22, 25, 30 and 50 mm are also available. The standard widths that we adhere to are typically as wide as 39 inches or 3 feet. Lengths range from an average of 9.10 feet to around U.S feet, the former being more commonplace.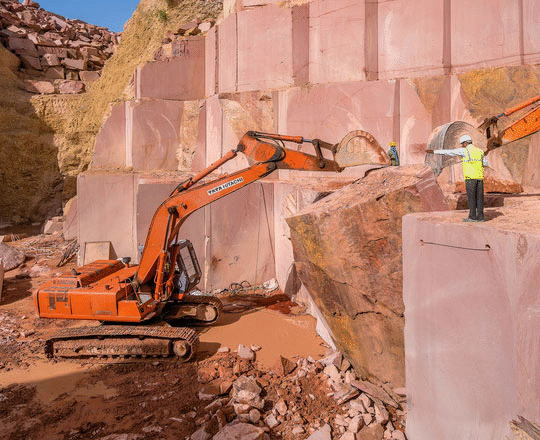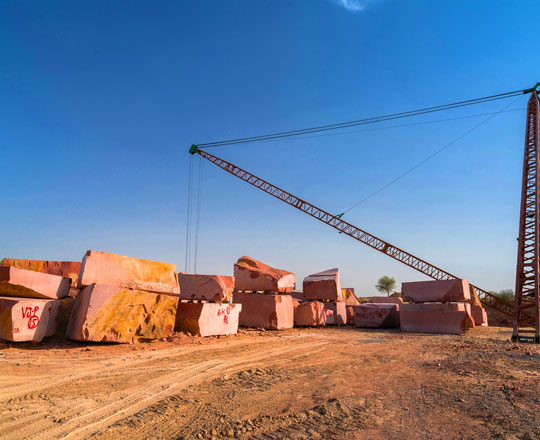 Lakha Red Granite
---
Lakha Red Granite is synonymous with Barmer Red Granite tiles, Balmoral Red granite, Lakha Red granite, Indian Lakha Red Granite tiles, or Lakshmi Red Known in Gujarat.