PLANTS & MACHINERY
---
Sri Rang Mahal Granites has an impressive pedigree in the business of red granite production, owing to its monopoly in the field of high quality granite production in Rajasthan and experience of over 25 years.
The establishment currently orchestrates the concept of renewed finesse in the granite Industry. Having stemmed from the idea of propagating Red Granite as a new category under the umbrella of Indian Black granite, Rang Mahal has established itself as an unequivocally superior brand. Our company has its roots in three factories across Rajasthan - Sri Rang Mahal Granites, Sri Lakha Granimarmo and Sri Rameshwar Granites. Notably, our operations are concentrated around two quarries - Sri Lakha Granites & Sri Lakha Red Granites. We have constantly excelled in the quality of our deliverables owing to an exceptional workforce- Trained employee who specialize in quarrying, elaboration and polishing. Polishing techniques include flaming, leather polishing, sandblasting and generic polishing.
We have also constantly recruited new talent, to keep abreast of novel and dynamic working styles. The tools that are used in our factories are of the highest redeemable standard and we have incorporated technology specialized equipment. Our products are shaped using a total of six quarters, wherein all the three factors have one single and one multi cutter respectively.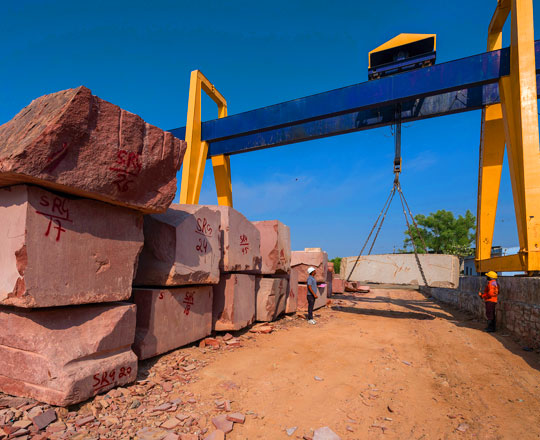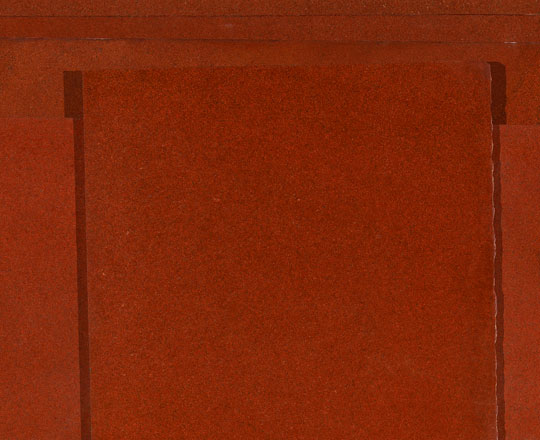 MACHINERY EQUIPMENT:
---
Derrick Crane 50 Ton
4 Excavator
6 Wire Saw
3 Single Cutter
3 Multi Cutter
1 Automatic Polishers
3 Manual Polisher